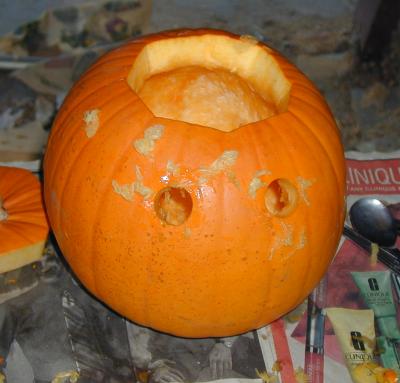 Also note all the goop flying out. Now we're really starting to see the point behind the newspaper.

Take a look at the placement of the eyes -- pretty high up. You don't want to think of this as a real face, since things have to be "high on the pumpkin" to be properly seen when it's done.

Contemplate, and get a feel for where you want the nostrils.